K-Pop is certainly unique only to Korea, but the world would not have imagined that millions of fans would be screaming their lungs out when they see their K-Pop idols on stage or through a computer screen 10 years ago. K-Pop has increasingly become involved in the global market, the two most being Japan and America. From this, their style has changed along with Western trends including their sound for the music they perform. While K-POP music is greatly influenced by Western pop, their influence is slowly being turned around.
K-Popは韓国特有の文化だが、10年前にはアイドルが舞台やコンピューターの画面で見た時に何百万人ものファンが応援するとは想像できなかった。現在K-Popは世界市場に広まるようになったため、音楽のスタイルなどが欧米のトレンドとともに変わるようになってきた。K-Popは欧米からたくさん影響を受けていると同時に欧米にも影響を与えている部分もある。
K-Pop songs in the past have made it into the global charts ever since Wonder Girls' "Nobody" made it into the Billboard Hot 100 chart in 2009. Since then, songs like Big Bang's "Fantastic Baby", Super Junior's "Sorry Sorry" and famously Psy's "Gangnam Style" has also made it into these charts. However, the K-Pop industry was most likely not targeting the global market with their songs at that time. These were only exceptions.
【Video】Wonder Girls "NOBODY" (Eng. Ver)
With BTS's breakthrough after their performance for 'DNA' at the American Music Awards in 2017, this group has become an internet sensation and won the Top Social Artist for three straight years. As of 2019, many other K-Pop groups have expanded their markets to the world and continues to attract many fans.
THERE. IT. IS.@BTS_twt's U.S TV DEBUT PERFORMANCE!!! #BTSxAMAs pic.twitter.com/aOgpn1nBiO

— American Music Awards (@AMAs) November 20, 2017
The growing popularity of K-Pop music is apparent from Youtube's viewing statistics. Psy's "Gangnam Style" which was released in 2014 was the second most-watched video that year and remains to be the sixth ever. It was also the first video to exceed two billion views as it went viral. Currently, Blackpink's "Kill This Love" is the fifth most watched youtube video in 2019 and it held the record for the fastest most-viewed music video in the first 24 hours. A couple of days later, BTS broke the record with "Boy With Luv". Another Blackpink music video, "DDU-DU DDU-DU", is the most viewed K-pop girl group music video followed by Twice's "TT". Other groups in this ranking include Girls Generation, Red Velvet, 4MINUTE, and 2NE1. BTS's "DNA" is the most viewed K-pop boy group music video, but it comes in 29th for the most viewed boy group music video. BTS has other songs in the first 100 rankings, then groups like Big Bang, iKON, EXO, and GOT7 are ranked. Youtube, being a popular worldwide platform for videos, the mention of many K-Pop groups in the charts shows how they dominate much of the views.
How did K-Pop quickly become closer in their reach for a universal audience in the last 10 years? There are three main factors that can explain the groups that have gotten global attention: having Western songwriters and producers working behind the scenes, collaborating with Western artists, and covering a variety of cultures of idols in the group.
Working with Western Songwriters and Producers
Western songwriters and producers are increasingly getting involved in making music for K-Pop groups and artists. This isn't that new. Many of them turned to K-Pop from higher demand in South Korea compared to the West. Groups like EXO and SHINee, as well as artists like BoA, have had Western producers work on their songs. In the present, K-Pop songs are produced for the international fanbase and this can be attained from these Western songwriters and producers. For example, although BTS is notable for being very involved in the songwriting process, they have gotten songs produced or written by Ed Sheeran and The Chainsmokers. Also, genres including R&B and Hip-Hop are becoming evident in more K-Pop songs thanks to their influence. This can be seen in Red Velvet's "Bad Boy" which showed a contrasting side of the members compared the bright, girly concepts they had before. The producers for this song was actually an R&B and hip hop team called The Stereotypes who have notably worked on multiple Bruno Mars' hits songs including "That's What I like", "24K Magic", and "Finesse". They have previously worked with Super Junior, BoA, and Taemin as a way of changing up their paths in their career. Like this, Western songwriters and producers have helped spread K-Pop artists spread their influence from their experience of working with Western artists in the past.
【Video】The Making Of Red Velvet's "Bad Boy" With The Stereotypes
Collaborating with Western Artists
On top of having Western producers involved in the songs, there is a trend of collaboration with Western artists. Some examples include Blackpink with Dua Lipa for "Kiss and Make Up", Lay from EXO and NCT 127 with Jason Deluro for "Let's Shut Up and Dance", Red Velvet with Diple and Ellie Goulding for their cover of "Close to Me", and Monsta X with Steve Aoki for "Play It Cool". However, BTS has been the most remarkable for their hits with their collaborations. They even had Halsey feature in their recent title track "Boy With Luv". No doubt BTS have gained popularity from these collaborations as well as working with Western producers to make these songs from scratch. All of these Western artists are very well-known in Western pop culture. I noticed that the songs produced from these collaborations fit the sound of both the Western artists and the K-Pop groups. That is why some of these songs sound comfortably to fans of either the Western artist or the K-Pop group. By working with them, fans of these artists are able to gain interest in the K-Pop groups they collaborate with or the other way around and thus making this a win-win solution.
【Video】Dua Lipa & BLACKPINK – Kiss and Make Up
【Video】Steve Aoki & Monsta X – Play It Cool
Members with a Variety of Backgrounds
It also helps for K-Pop groups to have members who are from different countries or can speak the foreign language during their activities overseas. I realized that most K-Pop groups popular overseas usually are staffed with foreign speakers. In terms of English proficiency, for example, Red Velvet has Wendy, BTS has Namjoon, SEVENTEEN has Vernon and Joshua, and NCT 127 has Mark, Johnny, and Jaehyun. NCT who solely focuses on their audience globally even has a unit called WayV with members who can all speak Chinese and is based in China. From this, Youtube videos or TV shows featuring these K-Pop groups talking in interviews or playing games in English can go viral across the world. Many people are introduced to the idol's personalities and behind the scenes of their performances. Although it is important to have fluent speakers, groups like Blackpink, TXT, or Stray Kids have shown that most members can understand and speak English very well even if they aren't from the West. This works better than translations because the members directly speaking the language can help fans relate more to them and can stand out more during their activities overseas.
【Video】Ellen Makes 'Friends' with BTS!
For these reasons, along with many other factors, many K-Pop groups are becoming a worldwide phenomenon and attracting many international fans. In the end, it all depends on the group's aura and their appeal outside South Korea. Hence, K-Pop will continue to be a genre that will captivate fans around the world with their dynamic production and performances.

KPOP monsterをフォロー!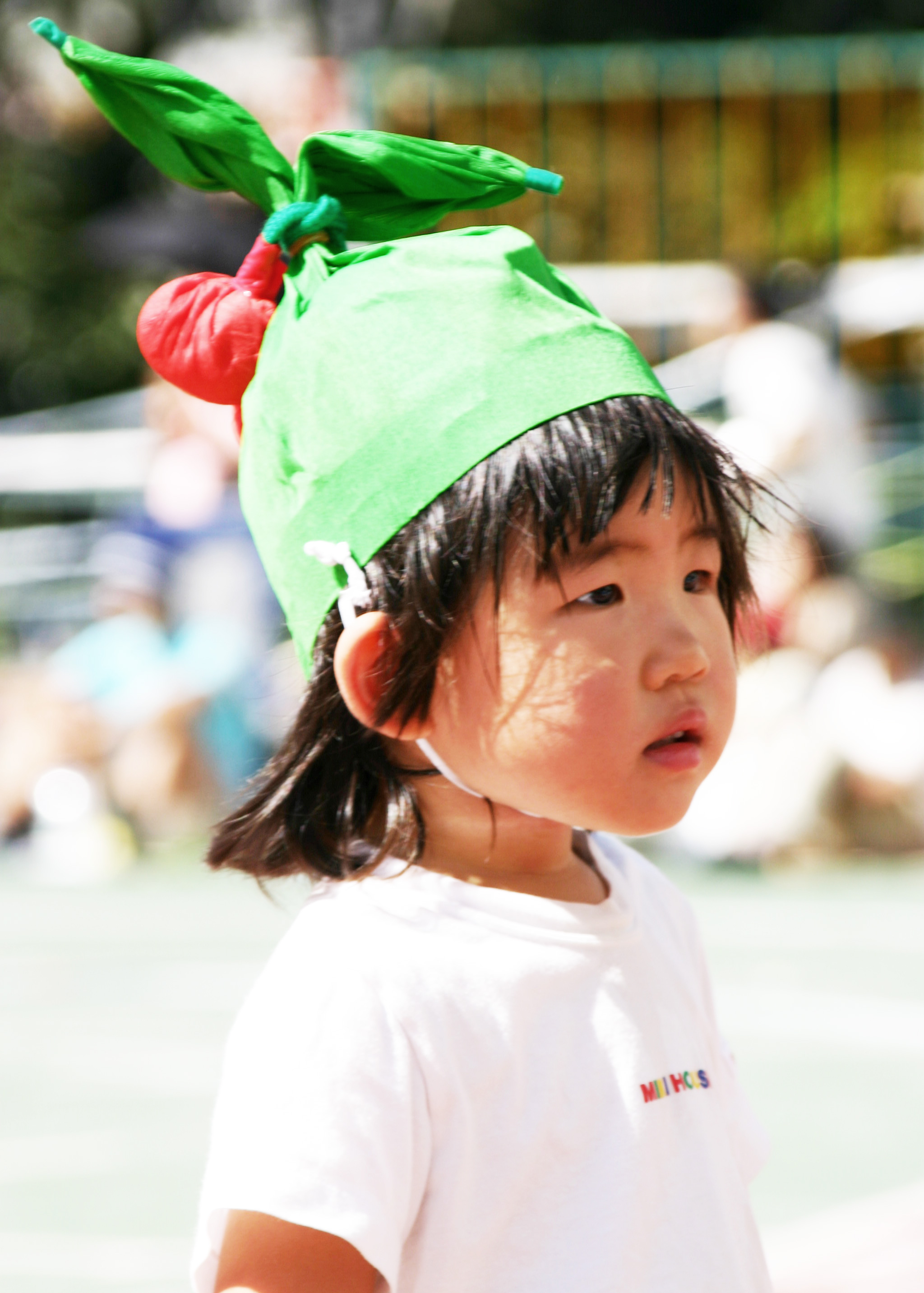 Rona K.
Although she was born and raised in Tokyo for most of her life, she is bilingual in English and Japanese. She moved to Hong Kong for two years and experienced a variety of cultures. She is currently a university student, studying in Japan. With her international background and her interest in music and the arts, she is determined to spread the distinct K-Pop culture even further to the West through videos and articles.
東京生まれで4歳の頃に香港へ引っ越し、2年間アジアと欧米の文化が溶け合う文化を体験した。日英バイリンガルで、現在は日本の大学に通っている。元々美術や音楽に興味があり、インターナショナルな背景を生かしながら動画や記事で韓流ブームを西洋に紹介し続けたいと思っている。