Produce 101 Japan season 2 is currently being televised while withstanding the Coronavirus pandemic. The 11 finalists of Produce 101 Japan season 1, broadcasted in 2019, became the boy group, JO1. They are currently under LAPONE Entertainment, which is a company created from the collaboration of CJ E&M and Yoshimoto Kogyo Holdings.
After multiple missions and evaluations, the final 11 members of Produce 101 Japan season 1 were announced: Yonashiro Sho, Kawashiri Ren, Shiroiwa Ruki, Kono Junki, Sato Keigo, Kawanishi Takumi, Kimata Syoya, Ohira Shosei, Kinjo Sukai, Tsurubo Shion, and Mamehara Issei. Unlike the groups that debuted under South Korea's Produce 101, JO1 is a permanent group. Following their debut on March 4th, 2020, with their single "Prostar," they have released two singles, including "Challenger," which they released recently on April 28th, 2021, and one studio album. They have quickly risen in popularity and have successfully won awards such as the Best New Asian Artist Award from the 2020 MAMA (Mnet Asian Music Awards) and the Rising Star Award from the 2020 MTV VTAJ (Video Music Awards Japan). Their fandom name is "JAM," which stands for "JO1 and ME.
Yonashiro Sho (與那城 奨)
Birthday: October 25th, 1995
Origin: Okinawa Prefecture
Position: Leader, main vocalist
Color: Green
Final Ranking: 11th
Yonashiro Sho is the eldest and the leader of JO1. He is well-known for loving to exercise and having a lot of muscles, especially his toned six-pack. Although he might look the toughest, he is seen as the gentle "mother" of the group because he loves to take care of others and is very mature. The members can also easily rely on him with his calm personality and good talking skills.
Before auditioning for Produce 101 Japan, Sho moved to Tokyo from Okinawa to study at university. He was a student in management in hopes of becoming a self-producer. Aside from his studies, he was actively pursuing his dream of becoming a singer. Some of his past videos of his singing can be found on YouTube. He is said to have learned how to sing by himself without any professional help. He also did not have experience dancing before Produce 101.
On top of singing, he can play the acoustic guitar. He can also have everyday conversations in English.
Kawashiri Ren (川尻 蓮)
Birthday: March 2nd, 1997
Origin: Fukuoka Prefecture
Position: Main dancer, lead vocalist, rapper
Color: Blue
Final Ranking: 2nd
As an ex-professional backup dancer, Kawashiri Ren has a lot of experience dancing with Seventeen, Wanna One, SMAP, and Tomohisa Yamashita. However, he did not want to spend his life only as a backup dancer, so he joined Produce 101 Japan.
In Produce 101, he was known as "King Ren" because of his superb dancing skills and was chosen by other trainees to be the center for many performances, including the theme song "TSUKAME ~It's Coming~." He also was a dance instructor, so he often strictly assists JO1 during their dance lessons as a dance leader. On the other hand, he had no prior singing experience, so he seemed to have struggled with that during Produce 101.
However, his sharp image as a dancer contrasts his personality. Ren is known to have a very bright character and laughs a lot. He has also shown talent in quiz shows. He likes to play games and do magic tricks during his free time as well.
Shiroiwa Ruki (白岩 瑠姫)
Birthday: November 19th, 1997
Origin: Tokyo
Position: Vocalist, rapper
Color: White
Final Ranking: 6th
Shiroiwa Ruki followed his dream of becoming an idol as early as elementary school. He was a part of Johnnys' Jr., under a famous company called Johnny's Entertainment for young Japanese male idol trainees. He was also a member of an underground idol group. However, Produce 101 Japan was his last chance to become an idol. Since he had been training for a long time, though, he was able to steal a lot of hearts with his refined performance skills.
Ruki is called "prince" by many fans for his looks and because he is seen as the ultimate idol. He is also always very calm and composed. He gets shy when meeting new people, but other members say he is amusing and talks a lot, which may be a side that he has not shown fans yet. He is also famous for showing plenty of love towards the fandom, JAMs.
Despite his princelike features, he has a childish side like his fear of bugs and loving foods that children would like, which are also his charms.
Kono Junki (河野 純喜)
Birthday: January 20th, 1998
Origin: Nara Prefecture
Position: Main vocalist
Color: Light blue
Final Ranking: 9th
Kono Junki is well-known as being the mood-maker of JO1 from his bright and straightforward personality, as well as his loud voice. He was also chosen as being the most perfect boyfriend material by the other members. By the younger members, he is seen as a big-brotherly figure.
Recently, he has been appearing in the popular YouTube series "THE FIRST TAKE." In these solo videos, Junki showcases his raw, powerful vocals by singing songs in one take.
Even though Junki is one of the members with the best vocals, he had no prior professional experience singing and dancing. Before joining Produce 101 Japan, he was a student from a prestigious university in the middle of job hunting. The more he practiced, though, he was able to show his speedy improvement. He also loves to work out and play soccer, so his great reflexes may have contributed to his dancing skills, which he was struggling with mainly. His other skills include speaking English and making Disney impressions.
Sato Keigo (佐藤 景瑚)
Birthday: July 29th, 1998
Origin: Aichi Prefecture
Position: Lead dancer, lead vocalist, rapper
Color: Caramel
Final Ranking: 7th
Sato Keigo is most commonly described as having a cool and mysterious personality. He frequently mentions his lack of variety in his vocabulary, so he may not be the most talkative, but his silly and unique character generates many laughs, making him one of the funniest members of JO1. Although he has an unexpected side, Keigo is also very kind and gentle, so he is seen as a motherly figure by others.
Keigo originally dreamed of becoming a hairdresser, but he decided to audition for Produce 101 Japan instead. He was once a trainee at EXPG (EXILE PROFESSIONAL GYM) at Nagoya. He has experience modeling and is also known for having a good sense of style because of his choice of clothing and slender figure. His refined visuals are a perfect match for idol makeup, and he is a well-rounded member in dancing, singing, and rapping.
His hobbies include playing games such as billiards and bowling, as well as drawing illustrations.
Kawanishi Takumi (川西 拓実)
Birthday: June 23rd, 1999
Origin: Hyōgo Prefecture
Position: Lead Dancer, Lead Vocalist
Color: Pink
Final Ranking: 3rd
Even though Kawanishi Takumi was already building a career by working at a company, he decided to audition for Produce 101 Japan to pursue his long-lived dream of becoming an idol. Like some of the other members, he had no experience dancing and singing professionally, but he was placed in the highest A rank in the television program with great potential. One of his biggest strengths was his expressions during performing. In Produce 101, the other trainees voted for him as the trainee with the best visuals.
Takumi is very dedicated to anything he is passionate about, which is a part of his overflowing star quality. Among the JO1 members, he can be very dependent on others and a little goofy, so his nickname is "princess." He also loves to keep everything clean such as his room.
When he was in high school, Takumi was the head of the baseball team. He has shown his talent in numerous variety programs. He can also beatbox and do handsprings. During his free time, he likes watching movies.
Kimata Syoya (木全 翔也)
Birthday: April 5th, 2000
Origin: Aichi Prefecture
Position: Lead dancer, lead rapper, vocalist
Color: Light purple
Final Ranking: 8th
Kimata Syoya is best known for his duality on and off stage. Similar to Keigo, he is silly and has a unique, mysterious personality. He is also very fashionable and likes makeup and skincare. Before joining Produce 101 Japan, he was attending a university focused on clothing and accessories. Sometimes he does the other members' makeup as well. Like this, he is very caring, as he tends to put others before himself. On the other hand, when he is up on stage, he is an entirely different person with a different aura.
When he was younger, Syoya attended classes at a dance school in Nagoya called Funk Kid. This school is notable for having alumni that became professional stage actors and idols. Although Syoya also wanted to become an idol, he was embarrassed to say it out loud. In JO1, he is mainly in charge of dancing and rapping, but he originally wanted to sing.
He has many hobbies, including riding the bike, drawing, watching movies, eating, swimming, and playing soccer.
Ohira Shosei (大平 祥生)
Birthday: April 13th, 2000
Origin: Kyoto Prefecture
Position: Lead dancer, vocalist, rapper
Color: Yellow
Final Ranking: 4th
Ohira Shosei's nickname is "Angel." By the other members, he is like a little brother and is loved by his older brothers. His innocent-looking visuals with his gentle way of talking contrasts the way he performs on stage. He can be very manly and powerful or sweet and soft according to the mood of the song.
Like Keigo, Shosei was also a trainee at EXPG, but he was based in Kyoto. At EXPG, he was in a unit called EXPG SWORD, and he did dance performances using a samurai sword. With his passion for dancing, he once studied dancing in America when he was in high school. Since he never really got a chance to debut as an idol, he saw Produce 101 Japan as his last opportunity.
Shosei loves filming and editing videos, as well as watching films. He is also interested in makeup and skincare. Even during JO1's busy schedule, he makes sure to keep up with his skincare routine to maintain his clear skin.
Kinjo Sukai (金城 碧海)
Birthday: May 6th, 2000
Origin: Osaka Prefecture
Position: Lead vocalist, rapper
Color: Black
Final Ranking: 10th
Kinjo Sukai is a member who is usually very calm and maintains a poker face. However, behind his poker face, he is known to be very passionate and charming. Although he is one of the younger members in JO1, his companionship and ability to say his advice even to those older than him make him very mature. The kanji characters for Sukai means "blue sea," and his parents apparently named him after thinking of the scenery of Okinawa where they are from.
As someone who finished his education and was already working, Sukai is another member who did not have any experience dancing or singing. He struggled in Produce 101 Japan by starting off in the F rank. In spite of this, he improved and continues to improve his dancing by having support from his karate skills and singing with his appealing low, husky tone.
Sukai's other skills are playing ball games and walking along the beach. In his free time, he likes to watch movies and listen to music.
Tsurubo Shion (鶴房 汐恩)
Birthday: December 11th, 2000
Origin: Shiga Prefecture
Position: Main rapper
Color: Gray
Final Ranking: 5th
When he was a high schooler, Tsurubo Shion was scouted and became a trainee under FNC Entertainment, a Korean company that debuted groups like SF9 and AOA. Although he trained in Korea after quitting high school, he was unable to debut. By continuing to chase his dreams of debuting as an idol, he decided to audition for Produce 101 Japan.
Shion's cool aura and low rapping voice are some of his charms. His energetic and powerful dancing is also another distinctive feature. Although he may seem to be boyish and have a serious personality, he also has a very soft side, like when he cried with trainees eliminated from Produce 101 or when he shows a lot of affection for his family.
Shion had been a swimmer for around 10 years. His other hobbies are mostly music-related, like singing, listening to music, and dancing, but he also loves to play video games. He can also speak basic Korean from training in Korea.
Mamehara Issei (豆原 一成)
Birthday: May 30th, 2002
Origin: Okayama Prefecture
Position: Center, main dancer, lead rapper, vocalist, youngest
Color: Red
Final Ranking: 1st
As the youngest in the group, Mamehara Issei is treated lovingly as the youngest brother by the other members. His nickname is "Mame," which means "beans" in Japanese. On the other hand, he also has a great strength of character and a highly competitive spirit.
Issei always dreamt of becoming an idol, and Produce 101 Japan was his first step towards debut. However, he had been dancing ever since he was three years old and even became a dance instructor when he was only in high school. He also uploaded some dance videos on TikTok before joining Produce 101. Therefore, his dancing skills had been especially pronounced during his appearance in the television program. As the center of JO1, he is a versatile member who frequently shows his rapping and singing skills.
Issei's specialty is 90's hip-hop dancing, but his other hobbies are playing baseball and swimming. He has recently shown talent in acting, as he appeared in the movie "Hankei Ichi Me-toru No Kimi ~Ue Wo Muite Arukou~" in 2021.
KPOP monster SNSをフォロー!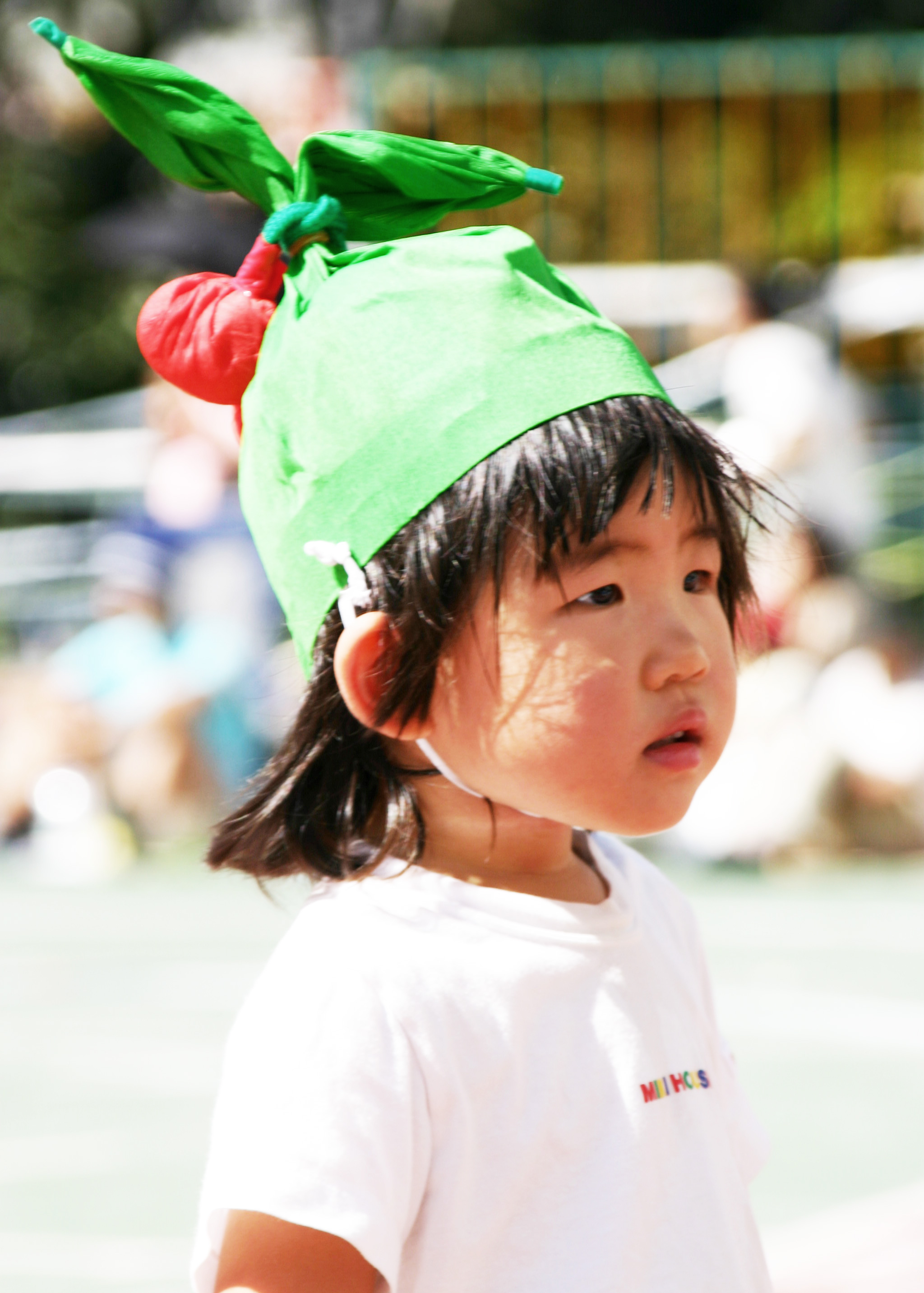 Rona K.
Although she was born and raised in Tokyo for most of her life, she is bilingual in English and Japanese. She moved to Hong Kong for two years and experienced a variety of cultures. She is currently a university student, studying in Japan. With her international background and her interest in music and the arts, she is determined to spread the distinct K-Pop culture even further to the West through videos and articles.
東京生まれで4歳の頃に香港へ引っ越し、2年間アジアと欧米の文化が溶け合う文化を体験した。日英バイリンガルで、現在は日本の大学に通っている。元々美術や音楽に興味があり、インターナショナルな背景を生かしながら動画や記事で韓流ブームを西洋に紹介し続けたいと思っている。